Discounted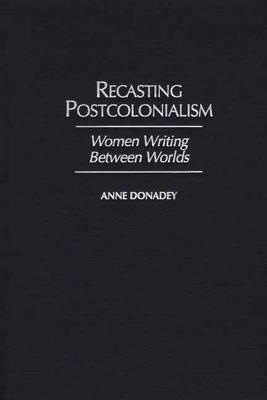 Recasting Postcolonialism (Studies in African Literature)
Previous price:

$110.25
Current price:

$106.50
Publication Date:
July 19th, 2001
Publisher:
Heinemann Educational Books
Description
This in-depth study of the works of major Francophone writers Assia Djebar and Leila Sebbar redefines postcolonial literature by focusing on three characteristics. Donadey understands postcolonial literature as being both oppositional to and complicit with a variety of power structures. This literature also reclaims through fiction a history written primarily from a Eurocentric perspective. Finally, postcolonial literature engages with a variety of intertexts, which it alternately contests, reclaims, and reinvents. This work challenges the current practice of postcolonial theory by moving away from a focus on English language literature. Donadey argues that rather than being peripheral to postcolonial concerns, gender is one of the main reasons for the ambivalent aspect of much postcolonial literature.
Recasting Postcolonialism outlines historiographical debates over the Algerian war and the place of women in the war. Donadey examines the narrative strategies Djebar and Sebbar use to rewrite an Algerian history that was partially erased by French colonialism. She also offers a clear analysis of how these two women's writings demonstrate the prominent role played by Algerian women and the historical memories of women in the recasting of Algeria's colonial past.