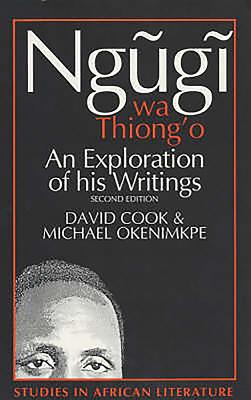 Ngugi Wa Thiong'o: An Exploration of His Writings
Publication Date:
September 18th, 1997
Usually Ships in 1 to 5 Days
Description
Extensive use has been made of Ngugi's Detained: A Writer's Prison Diary
This interpretation of the work of Ngugi wa Thiong'o discusses his philosophy, writing style, social and political focus, and ultimate vision and aspirations. Each work of fiction is examined in depth, and there is an evaluation of Ngugi's standing as a writer and social figure. Separate chapters cover each of Ngugi's novels, from The River Between and Weep Not, Child to Matigari, as well as his drama and short stories. There is alsoan examination of his social commentaries in the popular press, to which the early formation of his ideological position can be traced.
Kenya: EAEP.