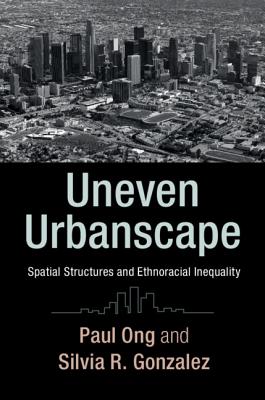 Uneven Urbanscape: Spatial Structures and Ethnoracial Inequality (Cambridge Studies in Stratification Economics: Economics and)
Publication Date:
May 16th, 2019
Publisher:
Cambridge University Press
Usually Ships in 1 to 5 Days
Description
Uneven Urbanscape takes a new theoretically grounded view of how society produces and reproduces ethnoracial economic inequality. Drawing on empirically rich documentation and quantitative analysis utilizing multiple data sources, including the US Bureau of the Census, Ong and Gonzalez assess the patterns, causes, and consequences of urban spatial disparities, specifically in home ownership, employment, and education. They focus on the global city of Los Angeles in order to examine outcomes across small geographic units that approximate neighborhoods and places, and to analyze the location-specific effects of geographic access and isolation within the region. Using a mix of micro-level data and aggregated statistics, Uneven Urbanscape provides one of the most comprehensive understandings of urban ethnoracial disparities and inequalities from 1960 to the present day.